What couch to crossfit actually looks like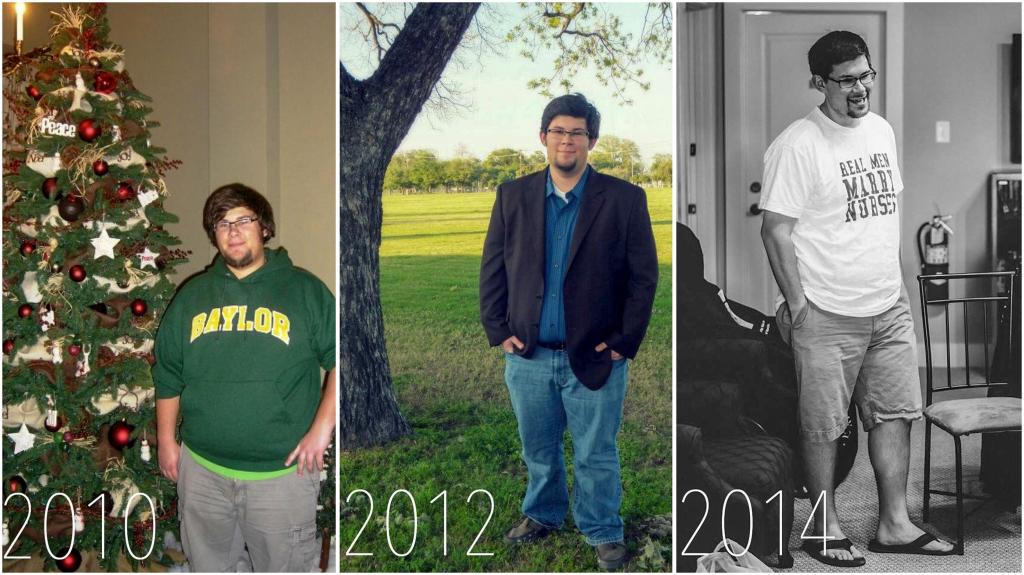 Nutrition—it really is everything when trying to lose weight.
I came across one of the latest articles in the CrossFit Journal about how important healthy eating is when trying to lose weight, and this is the one thing my husband and I preach to everyone and anyone who will listen. We have firsthand experience with this truth.
At his heaviest, my husband Chris weighed 292 lb. He was always a chubby kid who then turned into an obese teenager. We started dating our junior year of high school, and he was overweight at the time, but his weight really increased in college. During those years, we spent many date nights at restaurants, ordering chips and queso and his usual cheeseburger and french fries. Of course, we'd finish all the queso with at least one refill of chips. We never thought twice about it.
In 2012, Chris was at his heaviest. But in 2013, in preparation for our wedding, he changed his diet and was able to lose about 60 lb. He rarely worked out because he didn't enjoy it, but occasionally I could convince him to go running with me or hit the gym. He stayed at a steady weight for a while. In January 2015, we had been married for a couple of months and together decided we didn't want to be the stereotypical couple that gains a lot of weight after getting married. We really focused on eating healthy—more chicken, more vegetables, less eating out, etc. After a year of just diet changes, he was down to 178 lb.—over a 100-lb. difference from his heaviest back in 2012!
To read more of this article click here